Cologne Seminars on Ageing "Mechanistic and translational research on microglia-specific genetic risk variants in Alzheimer's disease (MgAlz)"
Date:

May 25, 2023

Time:

01:00 PM - 02:00 PM (Local Time Germany)

Speaker:

Mikka Hiltunen

Institute of Biomedicine, University of Eastern Finland, FINLAND

Location:

MPI for Biology of Ageing

Room:

Auditorium

Host:

Alfredo Ramirez Zuniga (University Hospital / CECAD)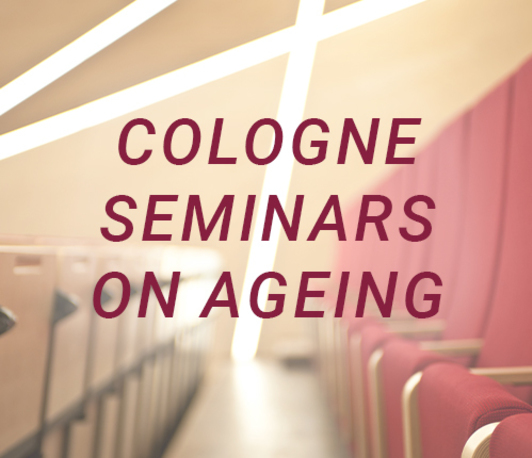 About Dr. Hiltunen's talk:
Alzheimer's disease (AD), the main cause of dementia world-wide, is clinically manifested as memory impairment and executive dysfunction. Most of the pathomechanistic studies in AD have so far largely concentrated on neurons, neglecting the role of other brain cells in neurodegeneration. The goal of the MgAlz project is to elucidate microglial molecular mechanisms and regulatory pathways in AD by focusing on specific AD-associated genetic variants in genes linked to TREM2 signaling pathway and utilizing the latest research methodologies, mouse and human-based model systems and cohorts, PET imaging, multilevel omics, endophenotype analyses, and integrative bioinformatics to advance understanding of the role of microglia in AD. This new knowledge will advance identification of novel disease mechanisms and targets to be tested as personalized medicine-based biomarkers and therapeutic targets for AD.