Cologne Seminars on Ageing "Identifying Acute and Chronic Kidney Disease Mechanisms by Single Cell Multiomics and High-Resolution Spatial Transcriptomics"
Date:

Dec 11, 2023

Time:

03:00 PM - 04:00 PM (Local Time Germany)

Speaker:

Benjamin Humphreys

Department of Medicine and Developmental Biology, Washington & University in St. Louis, St. Louis, MO (USA)

Location:

MPI for Biology of Ageing

Room:

Auditorium

Host:

Roman Müller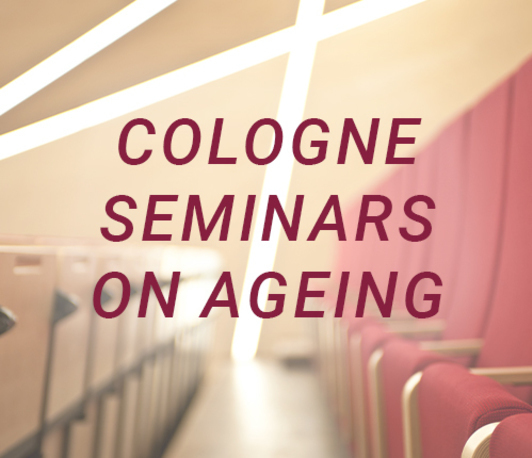 About Benjamin´s talk:
Kidney proximal tubule epithelial cells have considerable intrinsic repair capacity following injury. However, a fraction of injured proximal tubule cells fail to undergo normal repair and assumes a proinflammatory and profibrotic phenotype that may promote fibrosis and chronic kidney disease (CKD). The healthy to failed repair change is marked by cell state-specific transcriptomic and epigenomic changes. We have generated single nucleus multi-omic atlases of kidney injury and repair in mouse and human. We leveraged these datasets to develop a regularized regression approach, RENIN, (Regulatory Network Inference) to construct genome-wide parametric gene regulatory networks using these datasets. We further applied direct RNA hybridization-based in situ sequencing (dRNA HybISS, Cartana, Xenium) to compare kidney injury and repair timecourse. We developed a new computational pipeline, CellScopes, for the rapid analysis, multi-omic integration and visualization of spatially resolved transcriptomic datasets. These high resolution spatial transcriptomic maps provide new insights into the tubulointerstital niche in kidney injury, repair and fibrosis.
Scientific Background:
Dr. Benjamin Humphreys received his AB from Harvard college and his M.D. and Ph.D. degrees from Case Western Reserve University as part of the Medical Scientist Training Program. He trained in internal medicine at Massachusetts General Hospital and in nephrology at Brigham and Women's Hospital where he subsequently joined the faculty. Dr. Humphreys is Chief of the Division of Nephrology and the Joseph Friedman Professor of Renal Diseases in Medicine at Washington University in St. Louis. He also currently serves as President of the American Society for Clinical Investigation, one of the nation's oldest medical honor societies. In 2021, he joined the Board of Scientific Counselors for the National Institute of Diabetes and Digestive and Kidney Diseases, a unit of the NIH. An internationally recognized investigator in kidney injury, fibrosis, organoids and regenerative medicine, current efforts in his laboratory focus on single cell multi-omics and spatial transcriptomics as approaches to understand and sub-phenotype human kidney disease.