Max Planck scientists from Cologne win ERC grants
Supporting most talented researchers in Europe
Two Max Planck Scientists from Cologne will receive this year the highest personal award that the European Union can award to young researchers. Lena Pernas from the Max Planck Institute for Biology of Ageing and Henning Fenselau from the Max Planck Institute for Metabolism Research have been awarded with the Starting Grant from the European Research Council (ERC). The award aims to support most talented scientists in Europe to give them the freedom to pursue their ideas.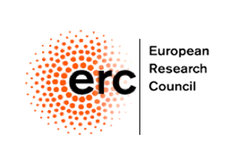 Both Lena Pernas and Henning Fenselau focus their research on human metabolism. Lena Pernas is seeking to understand how metabolism influences the progression of infectious disease. During infection pathogens and cell organelles compete for nutrients. Recently, Pernas' could show that mitochondria, the powerhouses of cells, react to infections by limiting the parasites access to nutrient resources. The ERC award for MITOvTOXO will give her the possibility to gain a deeper understanding of how mitochondria metabolically compete with an intracellular microbe to defend the host cell.
Henning Fenselau's research focuses on how circuits in the brain regulate feeding behavior, energy expenditure and glucose metabolism. His studies aim to link synaptic (dys-)function in defined brain circuits with metabolism control and body weight regulation. In his ERC project he will employ a combinatorial set of molecular system neuroscience tools and novel mouse genetics to investigate how food-related information is transmitted via distinct neurons in the brain.
About Lena Pernas
The American researcher Lena Pernas performed her Bachelor's studies in Microbiology, Immunology and Molecular Genetics at the University of California in Los Angeles, and pursued her Ph.D. in Microbiology and Immunology at the Stanford University School of Medicine in the US with support from a Stanford/NSF graduate fellowship. In 2014 she joined the group of Luca Scorrano at the University of Padua in Italy where she was supported by DTI-Telethon, an EMBO Long-term fellowship, and the Life Science Research Foundation. She was appointed as a Max Planck Research Group leader at the Max Planck Institute for Biology of Ageing in January 2019. In 2017 Science News chose her as one of the top ten scientists to watch.
About Henning Fenselau
Henning Fenselau completed his Master's degree in nutritional science at the University of Vienna and obtained his PhD in neuroscience at the Medical University of Vienna, where he was supported by a PhD fellowship and received independent funding from the Austrian National Bank for his postdoctoral research. From 2013 through 2017, he worked as a postdoctoral researcher with Professor Bradford Lowell at Harvard Medical School, where he studied the neurocircuits that regulate body weight and fuel metabolism. In January 2018, he was appointed as research group leader at the Max Planck Institute for Metabolism Research and as principle investigator at the University of Cologne. His discovery of a satiety-controlling population of hypothalamic neurons was placed as "Hot Paper" in the top 0.1% of its academic field by Web of Science.
The European Research Council (ERC)
The European Research Council, set up by the European Union in 2007, is the first European funding organisation for excellent frontier research. Every year, it selects and funds the very best, creative researchers of any nationality and age, to run projects based in Europe. ERC Starting Grants are awarded to researchers with two to seven years of experience since completion of the PhD (or equivalent degree) and a scientific track record showing great promise. The research must be conducted in a public or private research organisation located in one of the EU Member States or Associated Countries. The funding (up to €1.5 million per grant) is provided over up to five years.